Harnesses
TeamTech Motorsports Safety, Inc., provides a wide variety of safety harnesses and harness equipment to keep drivers safe in case of a mishap. We offer state-of-the-art, innovative driver restraint systems, some of which have been patented by our very own Curt Tucker! We offer basic harnesses with a variety of buckle, padding, strap, and support options. In addition to basic harnesses, we are pleased to offer three patented harnesses with unique safety features:
ASR & ASR-X Harness
Jetpilot™ Harness
Rampac™ Harness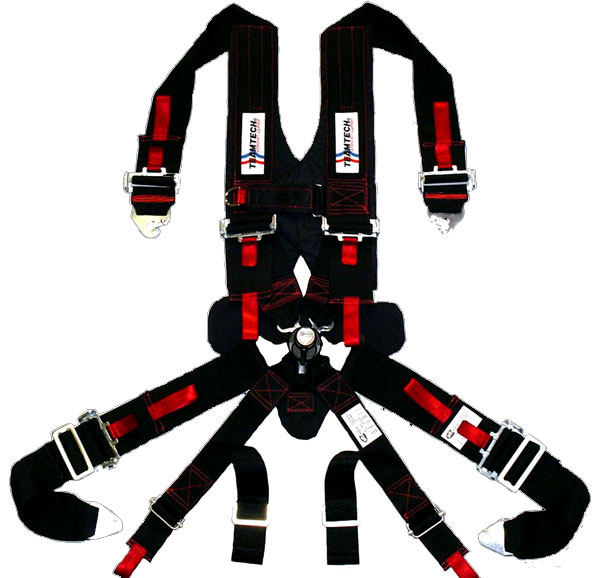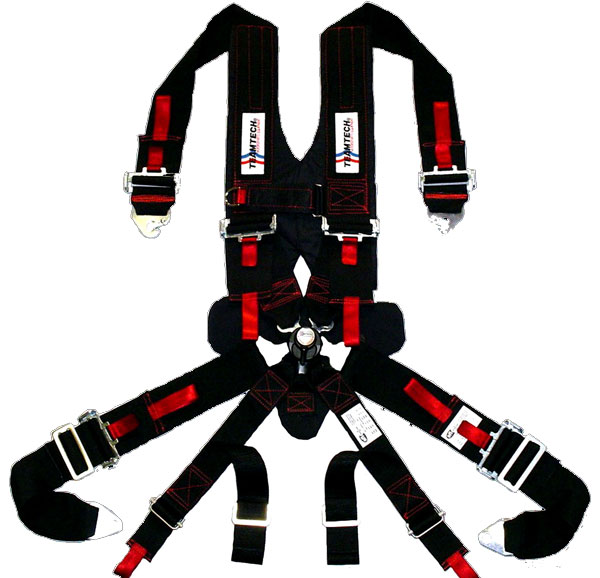 ASR & ASR-X Harness
Designed originally for the Dodge Viper, ASR harnesses are also an exceptional choice for all cars where shoulder belt mounts are just behind the driver's seat. They feature a quick cinch on the shoulder, lap, and anti-submarine belts for outstanding in-seat adjustments. The ASR-X harness is an ASR harness that utilizes the 1000 bulkhead attachment for shoulder mounting.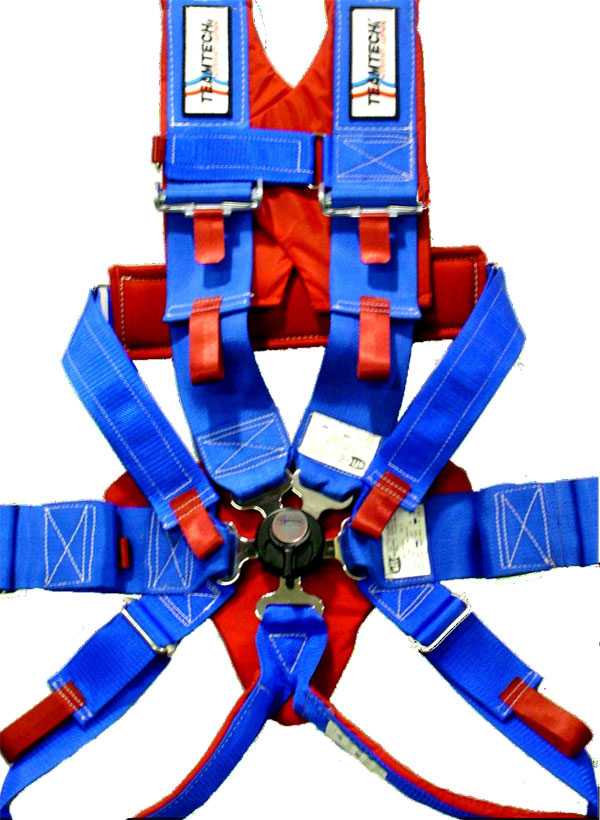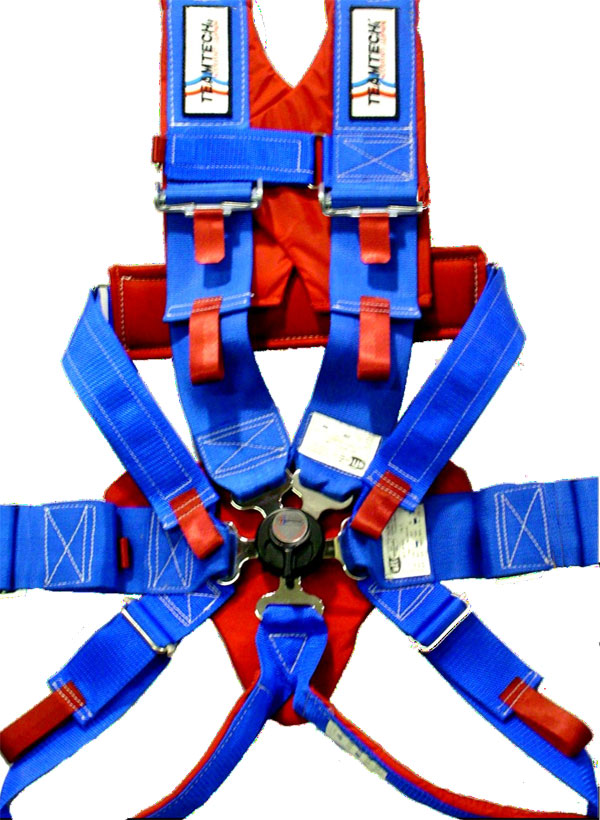 Jetpilot™ Harness
This patented TeamTech harness incorporates design features unique to no other racing harness on the planet. It integrates state-of-the-art geometry for zero forward excursion of the pelvis under the lap belt (also called submarining). These harnesses have the most anti-submarine control available on the market, and they further limit any awkward sideways leg movement and pivoting of the pelvis in the seat. This support is essential during off-road, road race and marine racing courses.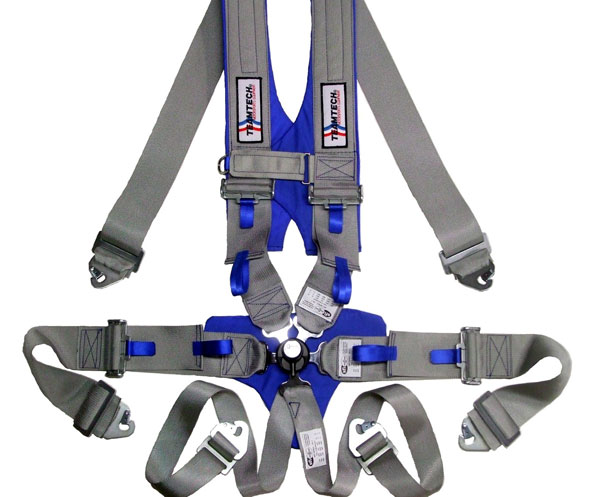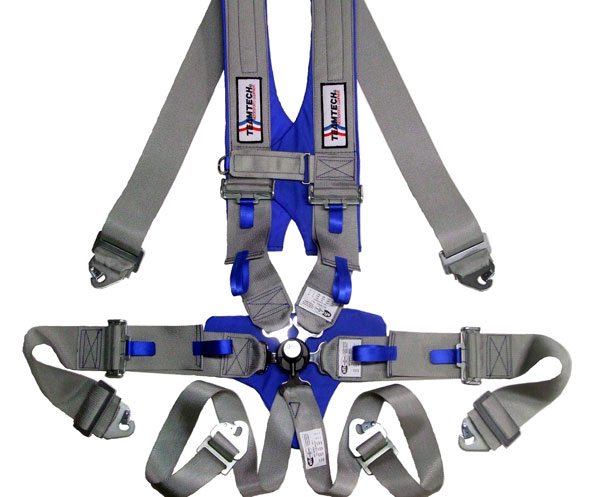 Rampac™ Harness
The Rampac™ harness offers a state-of-the-art design that combines a sternum strap with chest and pelvic pads for decreased lateral and forward movement of the upper flank. They are also padded to allow for maximum belt tightness without discomfort. Additionally, the full body padding system is designed to rapidly dissipate and spread out dangerous energy that concentrates at the neck, collar bone, and pelvic regions during an impact.
We are here to help you make the best choices in safety equipment for your hard earned racing dollar. TEAMTECH products will keep you on the winning edge.
Hours
Mon-Fri:
8:00 am - 5:00 pm