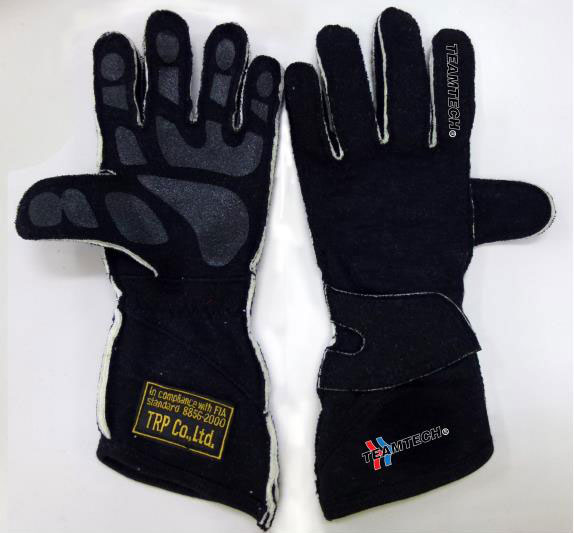 TEAMTECH's Racing Gloves
Racing gloves are an important part of motorsports safety. TeamTech makes high quality driving gloves for greater comfort, performance, and safety. A good driving glove provides many benefits for the driver, including:
Keeping hands comfortable and improving grip on the wheel
Protecting from fire and debris in the event of a crash
Choosing the Right Driver Gloves
A good racing glove should fit quite snugly for the best level of comfort and protection. Driver gloves often stretch a bit once they're broken in, and gloves that are too loose can bunch up, causing discomfort. Make sure to buy gloves with a snug fit with no bulkiness or pressure points on your palms, wrists, or fingers. This discomfort can be distracting while driving and can reduce driver performance. Your driving gloves should provide you protection while still enabling you to get a good grip and feel for the steering wheel.
TeamTech Driver Gloves
We designed our driver gloves from the inside out to ensure a perfect fit and feel. Our gloves have a new positive grip polymer palm for maximum gripping power, giving you more comfort and control. Our gloves are flame retardant, and they meet FIA/SFI 3.3 safety specifications.
We are here to help you make the best choices in safety equipment for your hard earned racing dollar. TEAMTECH products will keep you on the winning edge.
Hours
Mon-Fri:
8:00 am - 5:00 pm