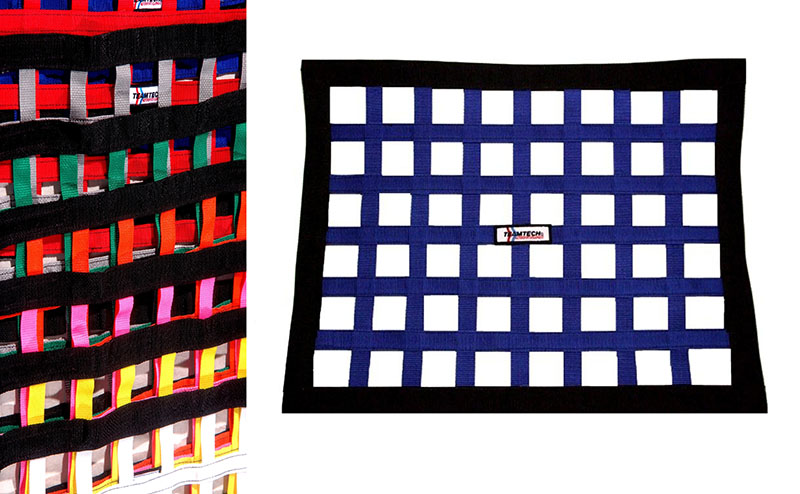 netting products
TeamTech offers a variety of netting products for your motorsports safety needs. Window nets and roof nets protect drivers from debris that may be flying around the track and keep drivers' hands inside the vehicle in the case of an accident. TeamTech offers the following netting products:
Honeycomb Mesh Window Nets
Ribbon Window Nets
Mesh Nose Piece Screens
Professional Stock Car Window Nets
Custom Roof Nets
Center Nets
Custom Window Nets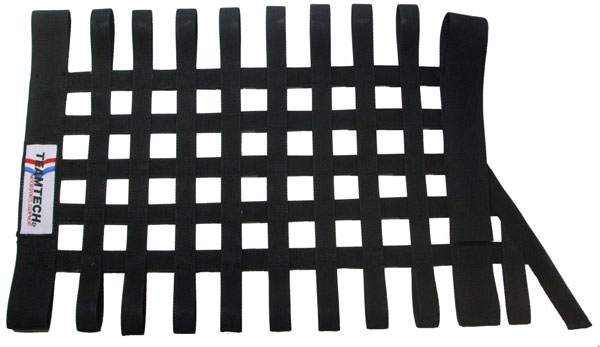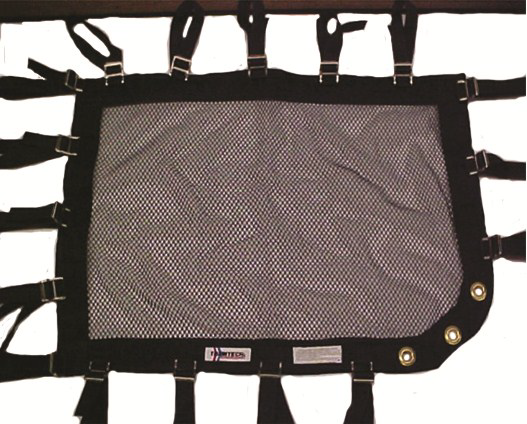 Honeycomb Mesh Window Nets
These window nets are made with a special honeycomb mesh made of polyester tire cord. These nets far exceed the SFI impact standards without disrupting the driver's vision. Racers also have the option of painting logos or names on the net.
Mesh Nose Piece Screen
Racers have reported that by using these mesh screens on nose pieces that debris just bounces off, leading to less cleaning and reduced pit turnaround times.
Professional Stock Car Window Nets
These Cup Series window nets are approved for NASCAR and can be installed easily to existing mounting kits.
Custom Roof Nets and Window Nets
TeamTech is a leading manufacturer of custom roof and window nets. We make hundreds of custom sizes, shapes, curved, and color window nets each year. If the standard net doesn't fit, let us custom fabricate one to fit your needs. We also manufacture roof nets to help keep your hands, arms, and heads safely inside the roll cage.
We are here to help you make the best choices in safety equipment for your hard earned racing dollar. TEAMTECH products will keep you on the winning edge.
Hours
Mon-Fri:
8:00 am - 5:00 pm